Oblio Stroyman M.Ed Executive Director and Administrator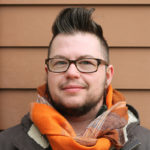 Oblio holds a Master's degree in Education in Couples and Family Therapy, and an undergraduate degree in Sociology and Women and Gender Studies with a focus in family and sexuality. Oblio worked as a family therapist  in the Eugene/Springfield community for 8 years, most specifically with LGBTQIA people and their significant others.
Oblio is a non-binary transgender person medically transitioning, who now works within the LGBTQIA community in training, social work, and consulting capacities. They provide trainings nationwide regarding topics of gender and sexuality to professionals and intentional communities, and are locally and regionally contracted with to offer sensitivity trainings and write inclusive gender/sexuality policies.
Oblio is on the planning committee for Gender Odyssey, an international conference for gender diversity and is the Executive Director for the non-profit  Trans*Ponder which serves the trans/gender diverse community in Lane County Oregon and beyond. Oblio created Gender Camp, an annual event to support self-efficacy and community building, focused on the nuances of the Gender Diverse community. They also created the Rainbow Village, a LGBTQIA dedicated booth at the Oregon Country Fair, which serves 45,000 people over the course of its three days. They DJ Ecstatic Dance, a somatic healing practice, for a community of 550 people. They organize Gender Diversity Awareness Week, a week of events offered free to the community to increase Gender Diversity awareness, including International Transgender Day of Remembrance.
Cass Averill B.S. Founder, Board President, and Administrator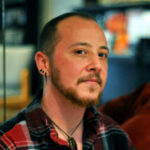 Cass is a computer security specialist by profession and a transgender activist by passion. He founded Trans*Ponder in 2012 – a local resource hub, support group, and activist faction for the Eugene/Springfield transgender community. He is an organizer of Eugene's Gender Diversity Awareness Week and Transgender Day of Remembrance; facilitates trans* youth groups; organizes many transgender-focused events, and works hard to keep the "T" in the LGBT an active part of the conversation. Cass is also a sexual orientation and gender identity advocate in the corporate sector. He was the first person to publicly transition on the job in his fortune 500 global corporation, advocated for (and ultimately received) transgender-inclusive healthcare, instituted guidelines for how-to transition within the company, implemented all-gender single-stall restrooms, and continues to author and advise on transgender/transition related policies and procedures. In 2016 he was selected as one of 200 (out of 3500 applicants) to participate in the White House LGBTQ Tech and Innovation summit. Cass represents Symantec annually at the Out and Equal Conference and remaining contemporary with what is happening politically for LGBTQIA+ people in the professional/corporate sphere. Cass works with organizations to provide gender diversity awareness training, policy and procedure consultation, and promotes the inclusive treatment of transgender employees and clientele. He holds a Bachelor's degree in Information Assurance and Security from Capella University.
Seda Collier B.A. Board VP, Treasurer, and Administrator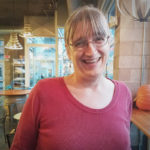 Seda is a trans woman who moved from Wyoming to Eugene over twenty years ago. She was the first transgender employee of the City of Eugene to transition on the job, where, in addition to her regularly scheduled duties, she has served on the Planning & Development Department (PDD) Diversity Committee, the employee Benefits Study Group, and the Equity and Human Rights Board. While on the PDD Diversity Committee, she led the project that produced the "Celebrating Transgender Lives" display that is still used every year in Eugene's Transgender Day of Remembrance memorial.
Seda has been an activist promoting gender inclusion for over seven years. She is the Treasurer and an Administrator of Trans*Ponder. She has served on many Bridges panels (sponsored by the University of Oregon LGBTESSP) for university gender studies and health services classes. She frequently participates on panels teaching gender diversity as part of the Our Whole Lives (OWL) program teaching young people about human sexuality; sponsored by First Congregational and other organizations. As a member of the administration team for Trans*Ponder, she participates in Gender Diversity Awareness classes for organizations including Ophelia's Place, the City of Eugene, Lane County Department of Human Services, Eugene Water and Electric Board, and more.
Max Skorodinsky M.S Board Member and Administrator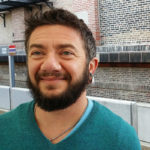 Max  is a 44-year-old Ukrainian Jew and a trans man. Born in Lviv, Ukraine, he immigrated to the US with his family when he was 13. He graduated from a Jewish religious high school and later college.  He worked as a computer programmer for the past ten years, and is now a licensed high school teacher teaching at two Eugene high schools and the University of Oregon as an open transgender person. He works with local organizations to instruct girls in technology.
Max started living as a man at the age of 34 and medically transitioned at age 42.  He is one of the administrators  and board members of Trans*Ponder and Eugene's Gender Diversity Awareness Week.  He frequently speaks on gender diversity awareness panels at schools and public service organizations. He helps organize the Rainbow Village at the Oregon Country Fair, an LGBTQIA dedicated space and resource booth. He has facilitated workshops at the International Gender Odyssey Conference.
Taevian Bolds Board Member & TPOC Advisory Board President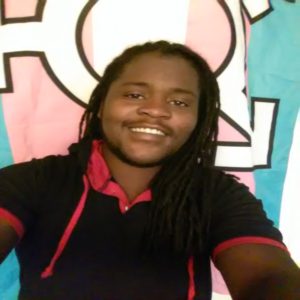 Originally from Portland Taevian has made Eugene his home. He is an open book when it comes to his life as a trans man. He believes sharing as much as he can about his journey is the best way to support the trans community. If he can make just one person a day realize they are not alone in some area of their life he feels like he has accomplished his goal. His passions are real and come through in ways unknown even to him until the moment arises. In many ways he is like water adapting to life as it comes his way and leaving his mark in both unseen and visible ways.