2020 Progress Report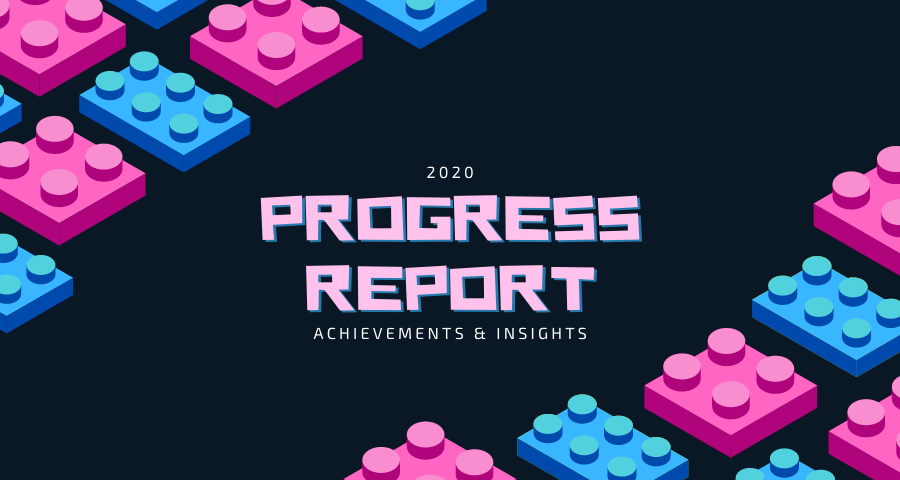 2020 has been a challenging year for us all. The global COVID-19 pandemic, the Oregon Wildfires, and the Black Lives Matter uprising in response to the death of George Floyd (and so many others) have changed how we live and breathe (quite literally) and have challenged us to get creative about how we can connect with and provide support to one another in the face of quarantines, social distancing, unsafe outdoor conditions, unsafe political conditions, and a rise in hate and violence driven by fear and transphobia. 2020 has seen the highest number of reported transgender murders on record in the United States, 33 (as of 10/24/20). 
There has never been a time when TransPonder's work and presence has been more essential. With COVID-19, federal attacks on transgender human rights, and the ongoing assault and murderous attacks against predominantly transgender women of color, our community reports feeling traumatized, terrorized, and like TransPonder and our community is one of the few tangible places to turn to. We issued a community survey at the onset of the COVID-19 pandemic assessing the community's needs and discovered that the community's highest concerns were around mental health access, community connection/social support, and housing. The following report back displays how we've been responding and what work we've been doing to address these needs.
COVID PROGRAMMING
In response, we have been very busy expanding our programming in new and creative ways to continue providing the social connection outlets and critical life-affirming services that the communities needs during these times of crisis – such as:

Moving all our support groups online (see flyer of current online events here)

Creating a TBIPOC-specific discussion/support group

Forming a Trans and Disabled support group

Starting a weekly Book Club

Launching a gender-affirming product voucher program in partnership with As You Like It

Providing a contactless hormone administration supply delivery program in partnership with HIV Alliance

Creating a Flowers and Food voucher program in partnership with Pierce Street Gardens to support the community in having and growing their own food

Delivering an Art At Your Doorstep program in partnership with MECCA to support people using creative outlets to express themselves during these hard times




and much much more!
PARTNERSHIPS
We partner with over 30 organizations within the community to do this work on a direct service level, on a city level, and on a statewide level. A few highlighted partnerships and projects include: 
We partner with White Bird Medical, Crisis and Behavioral Health to provide transgender-specific support to their teams who have been in the thick of supporting unhoused and low-income folks through the pandemic. We are back-up on their call team, and we trained all of their staff, including their CAHOOTS team which is rapidly becoming the national model in the face of police reform, on transgender care.

We partner with HIV Alliance to offer hormone needle exchange, HIV testing, PreP education, and safer sex education that is specific to the trans/gender diverse community. Since the pandemic, we have partnered with them to provide delivery service and case management to trans/gender diverse people. And will soon be partnering with them to provide walk-in (virtual) mental health services and the technical equipment to access them (computers) to the transgender community. 

We partner with local businesses and the Unitarian Church to provide venues for our direct services (when not in a pandemic). Our core programming supports the community directly through support and social groups and training to support our community in developing leadership and racial justice skills. 

We partner with Food for Lane County to provide free cooking classes that center lower-income, food stamps, and food boxes.   

We partner with MECCA

Materials Exchange Center for Community Arts to support artistic expression in the trans/gender diverse community at no cost.

We partner with Lane County on transgender awareness training and consultation for:  Public Works, Health and Human Services, District Attorney, Assessment and Taxation, Sheriff Office, Technology Services, County Administration/County Operations, and Human Resources. We are working with them to start a community clinic for the LGBTQIA+ community. 

We partner with As you Like It/Eugene Intimate Health center to provide gender-affirming products free of cost. This has been essential most especially during COVID-19 for those whose gender-affirming surgeries have been postponed.

We are partnering with the Black Lives Matters movement and associated organizations to address the intersections of race and trans/gender diverse people.

We partner with the 15th Night Project, a program designed to prevent youth homelessness and intervene through a rapid response network when resources are needed. 

We are partnering with Tropical Contemporary, an artist collective, to offer month-long residencies to transgender artists.

We are the fiscal sponsor for the ReWire Film Festival that amplifies trans and genderqueer filmmakers. 

Working with the Eugene Town Square team in conjunction with several other marginalized groups to offer feedback and be part of the planning so that it is created from an intersectional framework from the beginning. 

And we are always forging new relationships and partnerships to address community needs and services with an intersectional lens
BOARDS/COMMITTEES
In addition to the above partnerships TransPonder also sits on multiple boards and committees to ensure transgender/gender diverse concerns are being brought to the decision making tables in our community. Some of the boards/committees we currently sit on are:
The The Whole Eugene Community United (WeCU) work group is an advisory board to the City of Eugene regarding multicultural concerns

The Lane County Mental Health Advisory (LCMHA) board advises county commissioners regarding policies and procedures for mental health, addictions, senior and disability, and housing concerns. 

The Oregon Coalition Against Hate Crime (OCAHC) helping ensure transgender community events and concerns are being heard and discussed at the state level. 

The City of Eugene Policy Policy Advisory ad-hoc committee is a group of local marginalized community organizations and the Eugeen City Council coming together to review current police policies related to Campaign Zero and the President's Task Force on 21st Century Policing and provide community feedback/concerns.
OTHER EXCITING NEWS
Other exciting things TransPonder has achieved or is working on in 2020:
Delivered training to mental health and other community service providers about the impacts of COVID to the trans community

Issued individual financial assistance to meet people's essential needs

Provided regular paid work opportunities for 10 transgender people this year (the most we've been able to do to date!)

New positions hired this year: Social Media Coordinator, Events Coordinator, & Resource Navigator

Produced a Transgender Day of Visibility art project in parnership with MECCA where we showcased art from the community that was created to the prompt "If people really saw my gender they would see.." 

Organized a LGBTQIA+ Rights & BLM Solidarity March/Protest in June to show our community pride by protesting the Trump administration's attempted erasure of LGBTQIA+ healthcare protections in the affordable care act and the violence against trans bodies (particularly black trans femmes)
LEADERSHIP

TransPonder's leadership is extremely unique in that we are all transgender folks who show up in a myriad of professional and community capacities. We are all personally and professionally experienced in the nuanced dance of "code-switching" and bridging the worlds between the most marginalized in our community and the powers that be. On our leadership team we have folks that have degrees and are experts in; mental health and social service, global DEI, education – specifically with adolescents and college level, city politics, Spanish and Russian speaking, and racial and disability justice. Most of us come from families that are below the poverty level, some of us still are, and we have worked for everything that we have. We have all done work in emotional regulation, trauma healing, and self-care that is a requirement to do this work sustainably as part of the population we serve. And that is what is perhaps the most significant aspect of our leadership team, is that we are all people who are trans/gender diverse who have found the inner resources to do this work effectively over a long period of time. Few organizational leadership teams are this personally and professionally competent and have this much skin in the game of the services and support that they provide.