Let's Talk Transgender with Allies & Supporters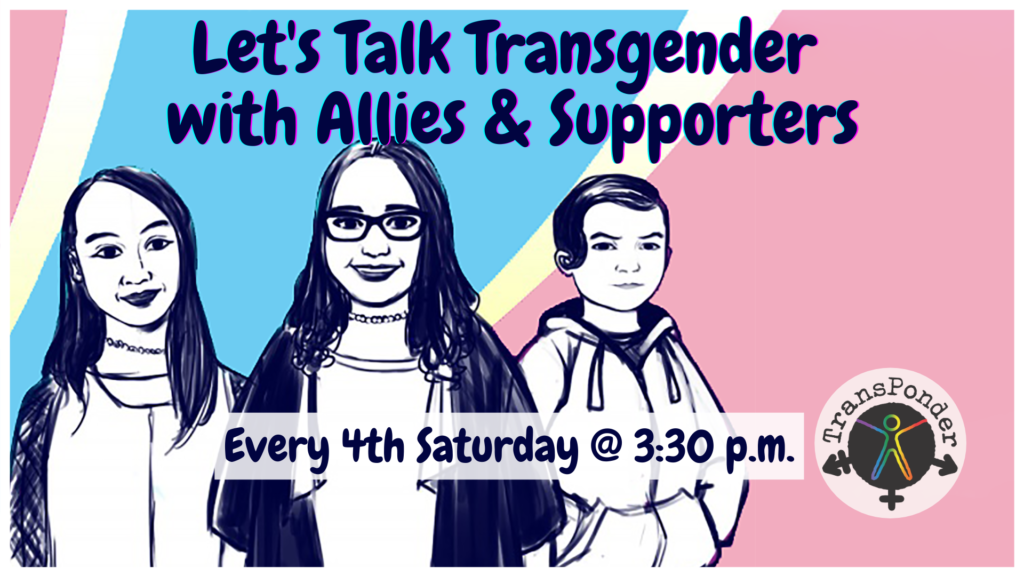 What: A support group meeting open to trans, gender diverse, and allied folks of all ages.
When: Every fourth Saturday of the month @ 3:30-5:30 p.m. PT
Who: All ages. Allies welcome!
This is a space for sharing resources, building community, socializing, and providing support for trans and gender diverse folks and the people who care about them. The first part is group, followed by socializing.