Our Behavioral Health Services
Our Behavioral Health program is FREE and is currently serving ages 18 and older, specializing in people who are LGBTQIA+. We offer peer services, including substance use counseling and resource navigation.
CLICK HERE to fill out our interest form
Peer Support
Our peers are solid advocates and help support community members' emotional health, wellness, and self-management of social and health challenges. They can also provide support during major transitions in life. All our peer services are free.
Queer Pride Peer Group
Our mental health and substance use peer group is designed to help you build resilience and improve your overall well-being by bringing together individuals struggling with mental health issues, such as anxiety, depression, stress, and substance use disorders. The group provides a safe and supportive environment where participants can openly discuss their challenges, share their experiences, and receive support from others who are going through similar struggles.
CLICK HERE for More Information about our peer group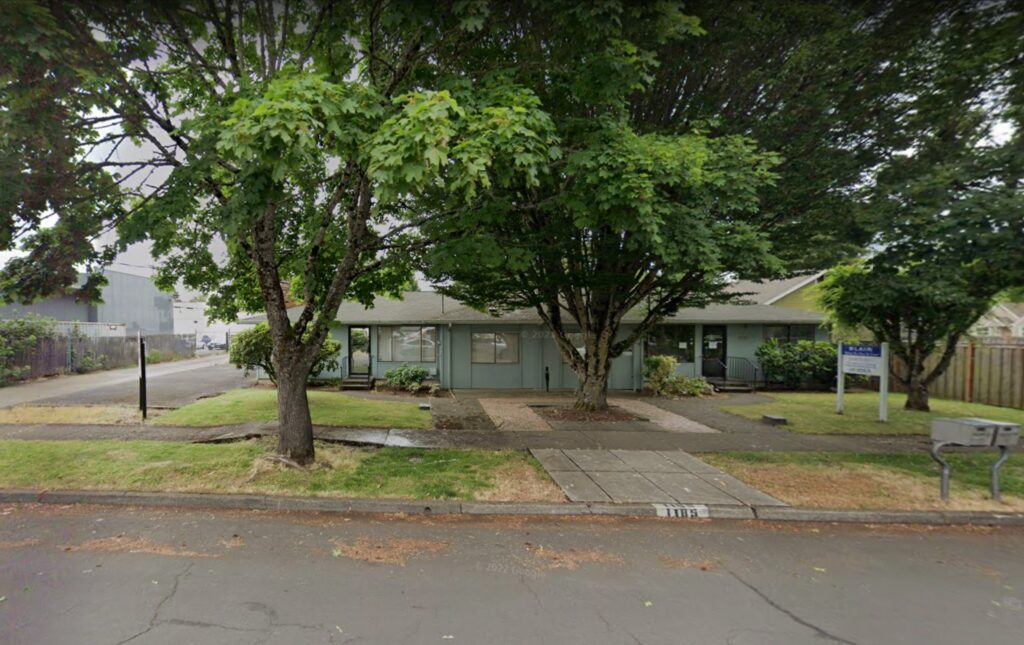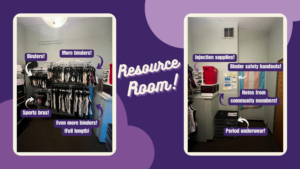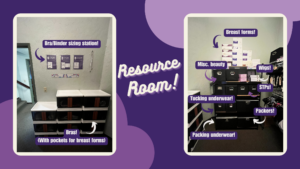 The Queer Resource Center is located at 1185 Arthur St. in Eugene. It was created by HIV Alliance and TransPonder to deepen our partnership and our commitment to providing care to the LGBTQIA community, especially the transgender and gender-diverse community. Together, we provide these services:
FREE harm reduction supplies

Needles, syringes, alcohol wipes, and sharps containers
Narcan (nasal Naloxone)

FREE STI testing

HIV, Hep C, and syphilis
Email dburkett@alliance.org or call 541-357-9605

Behavioral Health

Resource navigation
Peer support
Groups
Substance use counseling

Gender affirming products

Binders, bras, wigs, lashes, breast forms, packers, stand-to-pee devices, packing underwear, tucking underwear, period underwear.
---
CLICK HERE to give feedback on our resource room!
Meet the Behavioral Health Team