Transgender Education & Awareness Services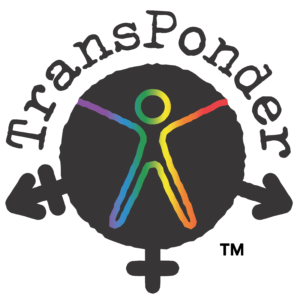 TransPonder created Transgender Education and Awareness Services (TEAS) to fulfill our commitment to educate the community at large.
Transgender people are a part of all communities, and our work is always intersectional. True positive change for the transgender community is created through:
supporting personal efficacy from within the trans/gender diverse community
supporting institutional systemic change in the broader community through consultation, training, and education delivered by the community
---
At TransPonder, we have learned during our time of providing training across the state of Oregon to a broad spectrum of communities and organizations that continuous training practices help foster actual systemic change and create a harmonious and inclusive environment.
Regardless of whether you are at the beginning of this work or ready to build on a foundation, TransPonder TEAS services are designed to best suit organizations in supporting institutional and systemic change.
Please complete our Request a Training Form and the TEAS education team will reach out to you to schedule an initial education consultation.
---
Purchasing training through TransPonder supports culture change in your organization, and also directly supports the local trans/gender-diverse community.
Whether this is the first step, or you are already moving along the path, we have options to support you!
Examples of TEAS Services
Organizational assessment, recommendations, and support in implementing recommendations
Listening sessions to understand organizational culture and assess next steps
Examining trans/gender-diverse and LGBQIA+ unconscious bias
Lunch and Learns
Consulting hours to support situations as they arise
In depth evaluation of internal and external policies and procedures, benefit packages, paperwork, phone scripts, customer service practices,
facilities/site reviews
Provide support to bridge grievances between LGBTQIA+ staff and leadership
Educational sessions with topics that may include:
Terms and definitions
Intersectional cultural awareness review
Examining gender and its implications for everyone
Entry level advocacy — Why language matters: practical application tools for affirming gender and creating safer spaces
Navigating pronouns/misgendering
Trans/Gender specific microaggressions injuries and healing
How to be an ally even when a trans person isn't in the room
How to affect systemic change: removing foundational/institutional barriers to access
Recommendations for generalized policy/procedure infrastructure changes
How to create community connections and trust
Allyship into action