NAVIGATION ON THIS PAGE:
[BLM Statement]   |   [TBIPOC Support Group]   |   [TBIPOC Resources]   |   [Oregon's Racist History Brief]
TransPonder's Black Lives Matter Statement [June 2020]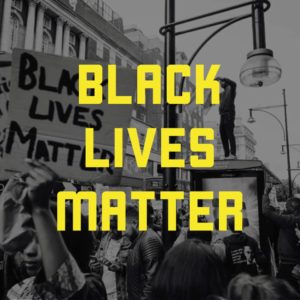 Every. Black. Life. Matters.
In the past few weeks we are aware of at least five black people killed by police or white vigilantes—Breonna Taylor, Ahmaud Arbery, Dreasjon Reed, George Floyd, and Tony McDade, a black trans-masculine person.
In 2020 alone, at least 11 other trans or gender nonconforming people have been killed in the U.S. and Puerto Rico, most of them  trans women of color. 
This is an epidemic of violence and indifference.
First and foremost, if you are TBIPOC and would like to reach out specifically to a TBIPOC member of our team for support, please email TBIPOC@transponder.community.
We support the many differing ways our black community needs to protest, grieve, and mourn, and are committed to amplifying these expressions. If you are BIPOC and you have requests for how we can further our support, please email us at admin@transponder.community.
If you are a white person and have ideas and you are willing to do the work to make those ideas happen with our support, email volunteers@transponder.community.
"If you are neutral in situations of injustice, you have chosen the side of the oppressor." 
—Archbishop Desmond Tutu
TBIPOC Support Group
Our TBIPOC-only affinity discussion/support group, facilitated by a TBIPOC person, is on the last Sunday of every month from 1-3:30 p.m. This is not a therapy group, but a community group for resources, support, and discussion. This group is exclusively for trans/gender diverse Black people, indigenous people, and people of color.
A note from the facilitator: "Hello you wonderful beings! My name is Kyle Rodriguez-Hudson (he, him, his) MBA, LPC and I am a licensed clinician who specializes in trauma-informed care, LGBTQI+ related issues, individual, and group setting therapies. Currently, I am the administrator of a secured residential treatment facility for those who suffer from serious and persistent mental heath issues. I've made it my life goal to be an advocate and conduit for the voiceless in whatever capacity that I can, and do so in the most humbling way. As a member of the LGBTQI+ community, I understand first-hand the limitations of supports and resources that may be available. My hope for this beautiful gathering, is that it will give us a safe space to be welcomed, be expressive, and most importantly, be our authentic selves. Look forwarding in meeting you all."
TBIPOC Resources
Talk to a TBIPOC TransPonder Team Member
If you are TBIPOC and would like to reach out specifically to a TBIPOC member of our TransPonder team for support, please email TBIPOC@transponder.community. If you are BIPOC and you have requests for how we can further our support, please email us at admin@transponder.community.
NAACP Lane County
The mission of the NAACP is to ensure the political, educational, social, and economic equality of rights of all persons and to eliminate race-based discrimination. In Lane County, their primary activities include the implementation of education programs and events for public awareness and community building. The Eugene Springfield NAACP also coordinates institutional collaborations to increase cultural inclusion.
Centro Latino Americano
Centro Latino Americano es una organización comunitaria sin fines de lucro en el Condado de Lane. Lo invitan a revisar su sitio web para obtener más información sobre sus programas y servicios.
——————–
Centro Latino Americano is a community non-profit organization in Lane County. They invite you to review their website to learn more about their programs and services.

https://centrolatinoamericano.org/
BLAC: Black Led Action Coalition
BLAC fights for the Black people who've died or faced injustice by the hands of our government, and we owe it to those who're alive and deserve a better life. Stay organized, informed, and powerful!
https://www.facebook.com/blackledactioncoalition/
https://www.instagram.com/eugblac
Basic Rights Oregon
Centering Racial Justice in LGBTQ Equality. Since 2007, Basic Rights Oregon has had a dedicated Racial Justice Program. They pride themselves as being a leader among state-based LGBTQ rights organizations in fighting for racial equity and against racism in our communities. From coalition work to leadership development, and from the legislature to the ballot box, they make these values known.
http://www.basicrights.org/programs-policy/racial-justice/
National Queer & Trans Therapists of Color Network
The National Queer and Trans Therapists of Color Network (@nqttcn) is a space for queer, gender non-conforming and trans therapists of color to build, resource, and support one another as clinicians and healers. NQTTCN will provide a network of support for queer and trans people of color (QTPoC) seeking transformative mental health resources rooted in social justice and liberation. QTPoC utilizes relationships and collective power to build capacity for healing in our communities. 
https://saveourplanet.org/projects/nqttcn/
Eugene BIPOC Art Collective
Eugene BIPOC Artist Collective was created to elevate and support local BIPOC artists. What does this mean? This means the group works to highlight the voices and visions of local BIPOC artists through connecting them to spaces, funds, and other resources, in the Eugene area. [White allies and artists are encouraged to get involved—not to pursue their own art projects or visions, but rather to support the efforts of BIPOC artists telling their own stories.]
https://www.facebook.com/groups/296551804716104/
BEAM
BEAM is a collective of advocates, yoga teachers, artists, therapists, lawyers, religious leaders, teachers, psychologists and activists committed to the emotional/mental health and healing of Black communities. Their mission is to remove the barriers that Black people experience getting access to or staying connected with emotional health care and healing. This is done through education, training, advocacy and the creative arts. 
Oregon's Racist History Brief
By V Varun Chaudhry for TransPonder 
The state of Oregon has a complicated and fraught history of racialized exclusion and violence that bears noting for Transponder as an organization committed to intersectional gender justice. "Intersectionality" is a term developed by black feminist legal scholar Kimberlé Crenshaw to describe the illegibility of black women in legal discourses about "race" and "gender." For Crenshaw, the "intersection" provided a metaphor to think through how black women are caught between how courts could understand racial and gender discrimination: when we talk about "intersectional gender justice," we are recognizing the interconnectedness of "race" and "gender" for all people, especially black trans folks, black women (trans-identified and not), and other people of color. In Oregon, it is important to note that "people of color" is a particularly fraught category: while Latinx communities have been a part of Oregon's population since the 1500s (Garcia 2019) and Asians are one of the fastest-growing groups in the state (Ma 2017), black and indigenous populations have been subjected to exclusion and racialized violence since Oregon's settlement as a state. 
In the early 1800s, white migrants began to settle in what was, at that point, indigenous territory. Despite that indigenous communities had occupied that land for thousands of years prior, white migrants built towns and claimed land, forcibly displacing indigenous communities from over 2.5 million acres of land (Long and Perce 2019). Many of white migrants-cum-settlers were opposed to the Transatlantic Slave Trade, which was alive and well in the 1840s when they settled the state of Oregon; they did not, however, want to live among free (or, it seemed, any) black people, either. Early laws in the 1840s asked that any whites who had slaves were to "remove" them "out of the country" (Nokes 2018). Voters in the 1840s into the 1850s went back and forth on the specificities of the anti-black laws on the books. In 1844, voters passed a law whereby any free black person who "refused to leave" the state would be "subject to lashing" (Nokes 2018); while this law was soon revoked, another law was passed in 1849 that claimed "It shall not be lawful for any negro or mulatto to enter into, or reside" in the state of Oregon. Finally in 1857, when the Oregon State Constitution was formally ratified and enacted, delegates included an "exclusion" clause against black people, which the predominantly white residents of the newly formed state of Oregon approved by a wide margin, despite that the majority of voters voted against legalized slavery. 
The laws set in the Oregon State Constitution made Oregon unique, in that it was the only "free" state (where slavery was abolished) to formally exclude black people. The state of Oregon, given the active displacement of indigenous peoples and the legalized exclusion of black people, was thus founded as a state where white people could live freely amongst themselves, free from any reminders of the injustices and inequalities that structure the United States as a nation, and certainly Oregon as a state within the U.S. The anti-black exclusion laws were not formally repealed until 1926 (nearly fifty years after slavery was legally abolished on a national level), and racist language remained in the state constitution until the early 2000s. Oregon's black population, today, remains small, sitting at less than 2%. Oregon's white population, by contrast, is nearly 85%. Founded as a site of white freedom, then, Oregon's history – which continues to have legacies in the present-day, as Portland continues patterns of gentrification and displacement (Semuels 2016) and white nationalist groups are ever-present in Eugene (Crombie and Kavanaugh 2017) – demonstrates its persistence as a site of racialized exclusion and violence.  
Works Cited/Further Resources