Black Lives Matter Statements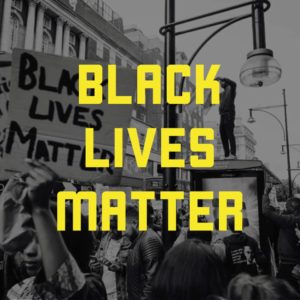 [August 2020]
TransPonder is committed to intersectional social justice. This commitment is only actualized by working closely with allies from all marginalized communities.
When we work with cis and straight folks from other marginalized communities, we do so with the understanding that they may not get it 'perfect' when it comes to the nuances of the trans/gender diverse community, just as we will not get it perfect when it comes to the nuances of marginalized communities who are underrepresented in our own organization. TransPonder is committed to stay actively engaged in doing this work in solidarity, reaching toward our collective healing, standing united against systems of oppression that seek to divide us. This intersectional social justice is the non-negotiable foundation of all that we do as an organization. There is no liberty for any of us without justice for all of us.
No justice, no peace.
We understand some members of our trans/gender diverse community will be triggered while we are collaborating with folks from various marginalized communities who are still learning. We will continue to provide resources and workshops for our community to build resilience. We will also continue to offer the cis/straight folks we work with feedback and opportunities for education on microaggressions, sexism, misogyny, trans and homophobia.
We ask you now, our trans/gender diverse community, to join us in this work. To offer grace to folks from various marginalized communities who are attempting to build alliances and understanding, and to be kind with one another/ourselves when we mess up as we are still learning. This is messy work, and we believe it is the most important work we can do. We are asking each one of us to take a deep breath before reacting impulsively and/or jumping to social media, making an active choice to do the hard but essential healing work of calling one another in rather than out, giving folks the opportunity to learn and do better. Each one of us is better than our worst decisions or our most ignorant moments. Cancel "cancel culture."
We offer several opportunities to process this work every month with other trans/gender diverse folks and stay tuned for additional opportunities around this work specifically. If you are a facilitator and there are groups/projects we do not offer that you would like to start, we want to support you in making it happen. Please contact us admin@transponder.community.
[June 2020]
Every. Black. Life. Matters.
In the past few weeks we are aware of at least five black people killed by police or white vigilantes—Breonna Taylor, Ahmaud Arbery, Dreasjon Reed, George Floyd, and Tony McDade, a black trans-masculine person.
In 2020 alone, at least 11 other trans or gender nonconforming people have been killed in the U.S. and Puerto Rico, most of them trans women of color.
This is an epidemic of violence and indifference.
First and foremost, if you are TBIPOC and would like to reach out specifically to a TBIPOC member of our team for support, please email TBIPOC@transponder.community.
We support the many differing ways our black community needs to protest, grieve, and mourn, and are committed to amplifying these expressions. If you are BIPOC and you have requests for how we can further our support, please email us at admin@transponder.community.
If you are a white person and have ideas and you are willing to do the work to make those ideas happen with our support, email info@transponder.community.
"If you are neutral in situations of injustice, you have chosen the side of the oppressor." — Archbishop Desmond Tutu