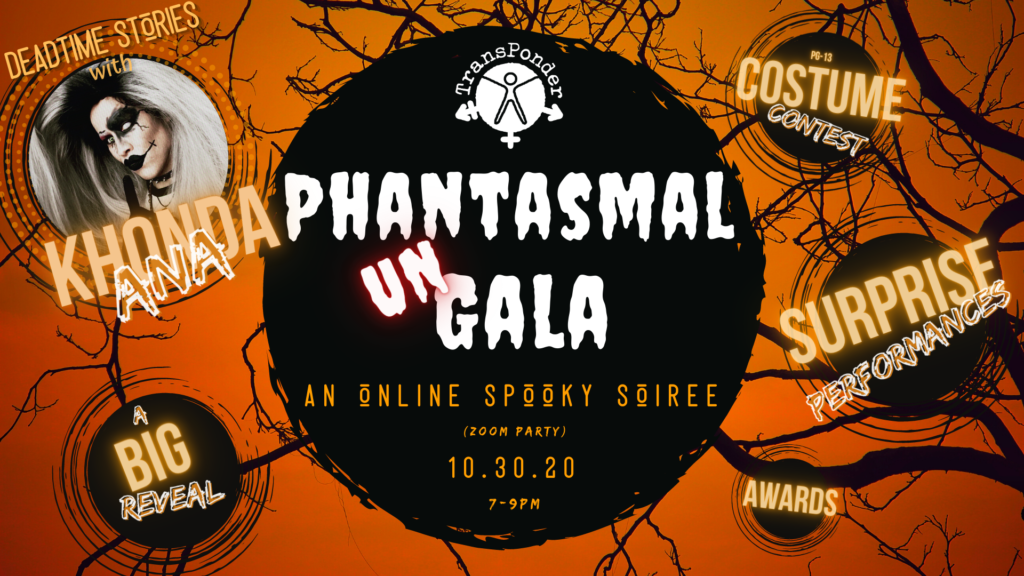 We want to thank everyone who came to our UnGala this year! We had such a great time with you all and loved seeing everyone's fabulous costumes and lewks. YOU helped us raise over $1600 dollars! We could not do what we do without the love and support of our community. We look forward to connecting with you more in this virtual world, so please make sure to join us for our online events. 
We want to congratulate Kyle, who won our Costume Contest, with a prize of a basket full of assorted merchandise generously donated from Point 5cc Clothing Company (http://point5cc.com/) and items from the brand new line of TransPonder UnGala Merchandise! 
Haven't purchased the amazing new apparel with our community-created art on it? It's not too late! You can still order your items online here: https://ordesignshop.com/transponder.
Much thanks and appreciation,
The TransPonder Team
Purchase TransPonder Merchandise CLICK HERE
This year's annual fundraiser was a blast! It had been re-envisioned to become a fully virtual event, hosted by Carlos Kareem Windham, with special performances by Bonnie Rose and Ana Khonda–Ana told us a chilling 'deadtime' story.
We gave a progress report on our successes for 2020, had a costume contest, and danced, danced, danced! Emz, one of our board members, donned several costumes throughout the evening; we got to meet everyone's cats; and a great time was had by all.
Thank you to our host, performers, and everyone who attended. We're looking forward to seeing you next year!
Note: Due to community feedback, the title of our event is Phantasmal UnGala, changed from Spooky UnGala because of the historical inappropriate use of the word spook/spooky.
Download the Phantasmal Ungala Slide Deck to see what happened.