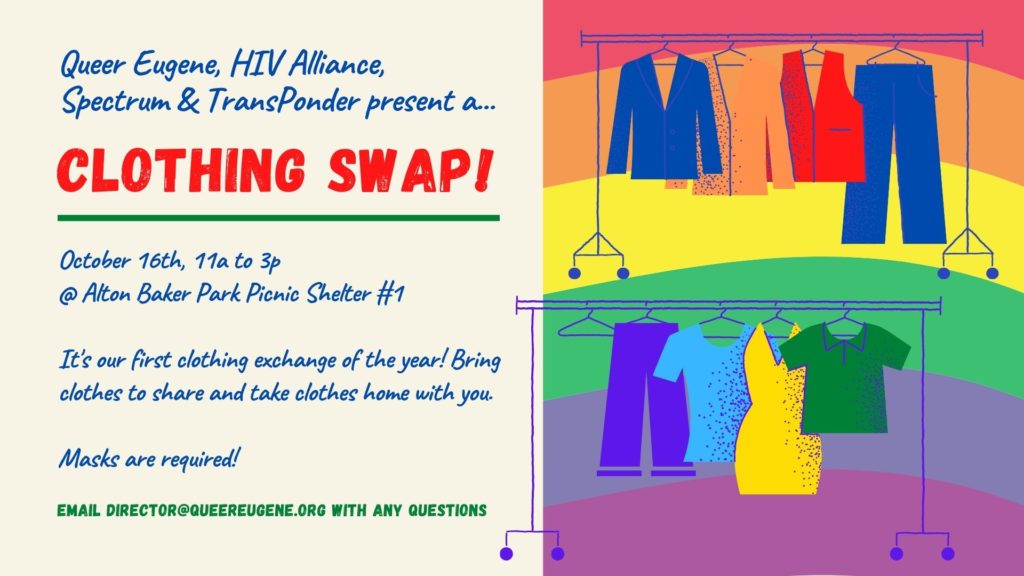 What: Clothing swap
Who: LGBTQIA folks of all ages
Where: Alton Baker Park, shelter #1
When: Saturday, Oct 16th from 11 a.m. to 3 p.m.
FREE
TransPonder is partnering with Queer Eugene, Spectrum, and HIV Alliance to offer a FREE, ALL AGES, LGBTQIA+ Clothing Swap on October 16 from 11 a.m. to 3 p.m. at Alton Baker Park, underneath shelter 1.
We will start taking clothing at 10:30 a.m., so PLEASE bring your CLEAN, intact clothing to offer, and bring a personal bag to take your treasures home in. Masks are required!
Have questions and/or are interested in volunteering? Please email director@queereugene.org.