Trans Community Support Group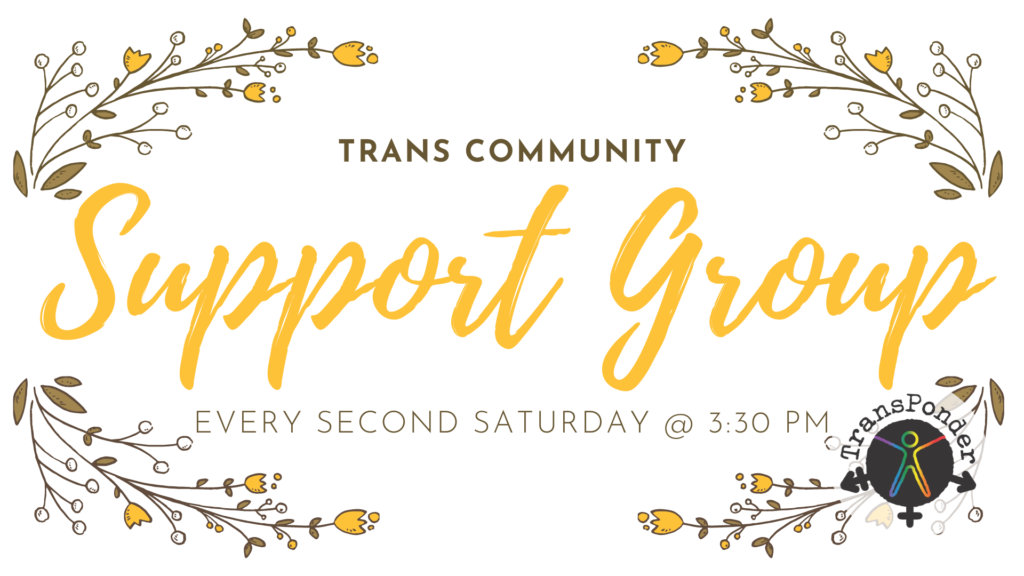 Note: August 14th's group will be cancelled because we'll be at PRIDE in the Park–come say hi!
What: Community support group for trans/gender diverse people.
When: Every second Saturday @ 3:30 p.m. PT
Who: Trans/gender diverse only. 16+
FREE
TransPonder Community Support Group is a monthly gathering for trans/non-binary identified and questioning folks to socialize, share resources, and provide support surrounding the achievements and challenges we encounter from living the shared experience of being gender diverse.
This group is exclusively for trans-identified or gender-questioning folks only, 16 years-old and up.
While we adore our partners and allies, and this group was created with a different intention in mind–to provide a safe space where trans folks from all walks of life can come together and find community no matter their 'out' status. Our group for allies and people of all ages is called Let's Talk Transgender.