Trans Community Support Group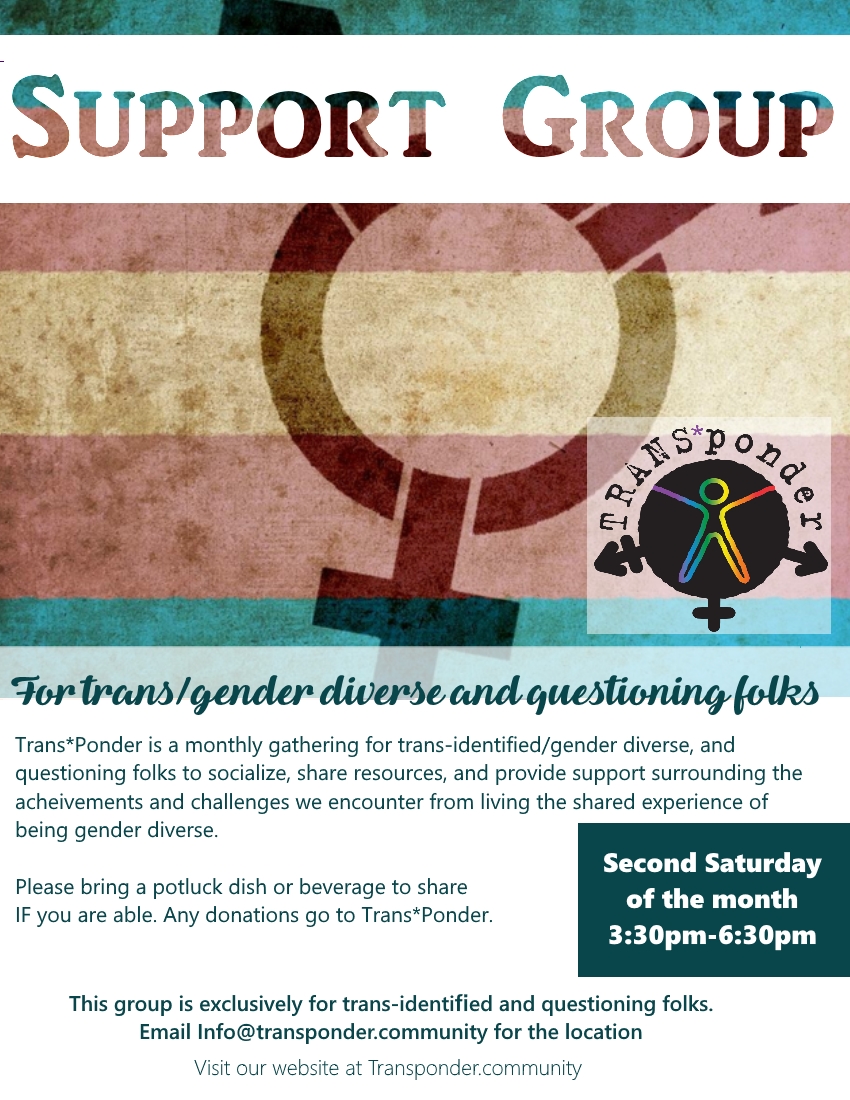 Meetings happen the 2nd Saturday of every month. We do a potluck for each meeting so please bring a dish or beverage to share IF you are able.
Who:
This group is exclusively for trans-identified or gender-questioning folks only.
We do adore our partners and allies, and this group was created with a different intention in mind — to provide a safe space where trans folks from all walks of life can come together and find community no matter their "out" status.
Age Limit:
Location: