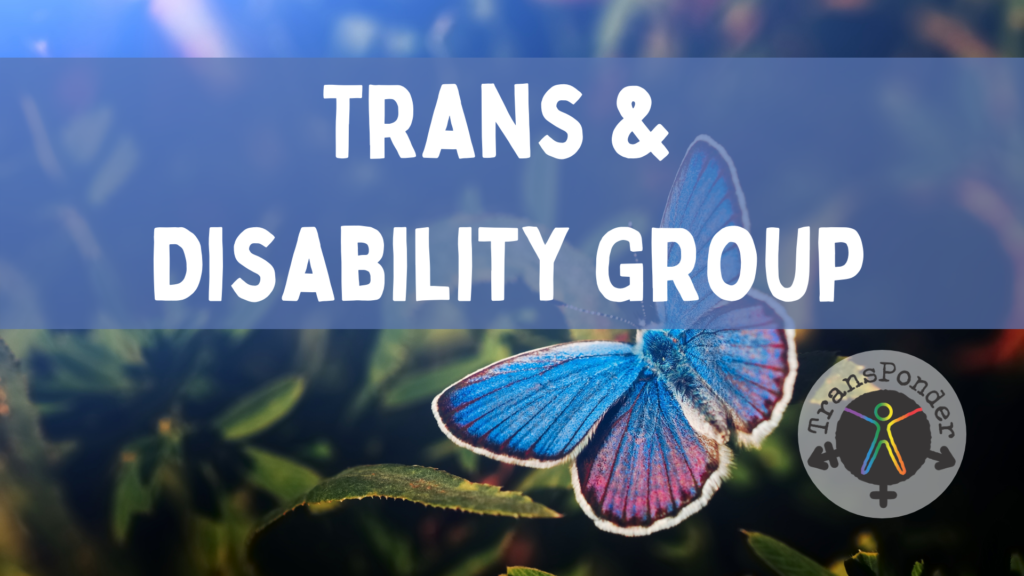 What: Trans & Disability Support Group
When: Every second and fourth Friday of the month, @ 2 p.m. PT
Who: Trans & disabled. All ages!
Where: Online on Google Meet. Email info@transponder.community for the link.
FREE
A social and support group for trans individuals dealing with disabilities.
Trans, gender-nonconforming, genderfluid, nonbinary, somewhere in between or off the chart, or just questioning? Have a disability that impacts your day to day life, and want a safe space to gather with people facing similar issues to discuss, collaborate, and form community? This is the space for you!
We aim to provide a space where trans people with disabilities can share their day to day frustrations, discuss chosen topics, and share resources and validation. 
If you have any ideas for what this group will look like, or what we could do to best support and reach out to this community feel free to reach out, or attend our meetings and let us know! Hope to see you there!
Email info@transponder.community for the event link.