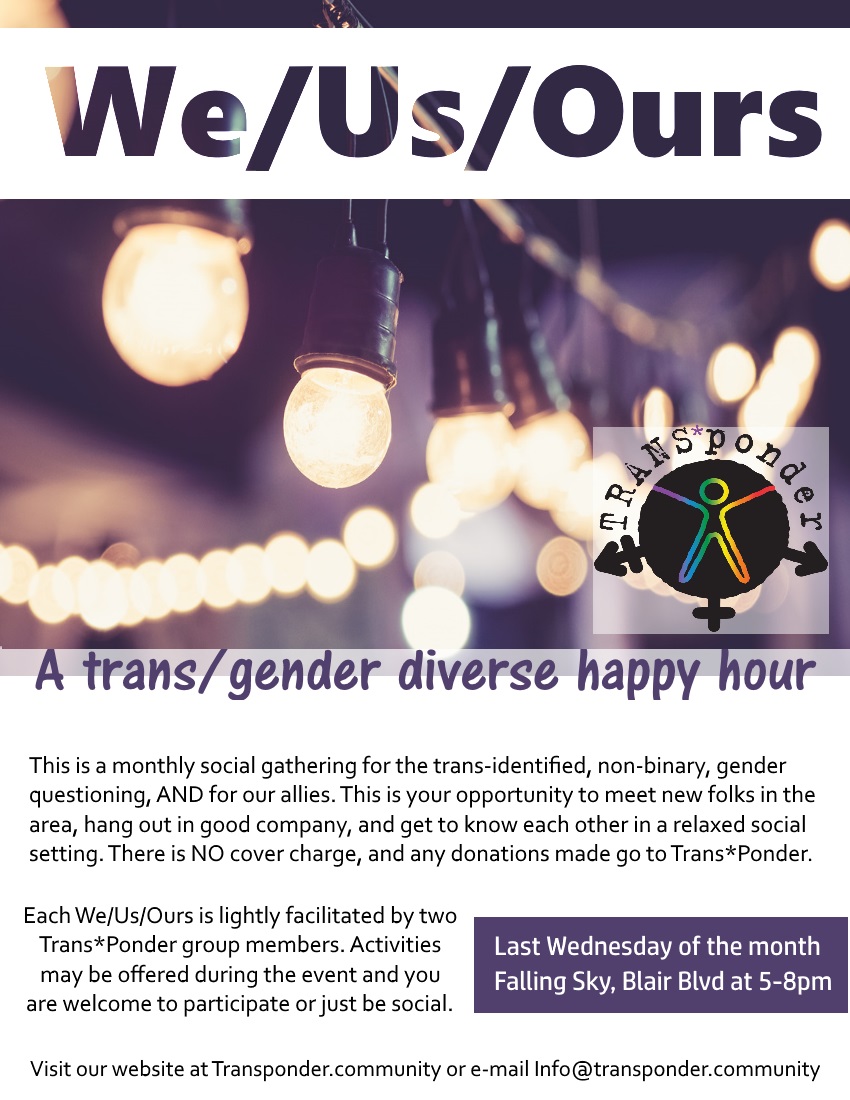 **Due to the current COVID-19 health crisis, our Social Hour is cancelled. Watch this space for details!
Purpose / Goal:
Hang out and socialize with gender diverse folks in a safe and inclusive public setting

HAVE FUN!
What You'll Find: 
People hanging out and having fun
Resources and information
HIV Alliance representation

Offering sexual safety information and education
Free HRT Administration Supply exchange

Get new supplies

Needles
Syringes
Sharps container
Alcohol pads

Dispose of your used supplies

Bring your filled sharps container (or container with lid) and the HIV Alliance will ensure it gets disposed of properly.
Age Limit:
ALL AGES (though be aware this is an establishment where alcohol is consumed)