In the News: Transponder Received a Grant from OCF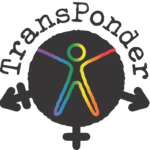 TransPonder has received a $30,000 community grant from Oregon Community Foundation (OCF)!
With this generous grant, we will increase organization capacity, develop new community partnerships, and continue to fulfill their mission of building self-efficacy from within the trans/gender diverse community by hiring additional staff. Thank you so much, OCF!
"May our work honor and bring pride to those who have come before us," said Oblio Stroyman, MEd–Director of Transgender Education and Awareness Services and Grant Director. "May our work uplift and create safer spaces for those who are here now. This is what Pride is all about."
---
Links to news articles
On KGW by Galen Ettlin: CLICK HERE
On KATU: CLICK HERE