Meet Our Team
Kyle Rodriguez-Hudson, MBA, LPC–Executive Director
(he/him/his)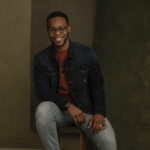 Kyle is queer, trans, a parent, and a licensed clinician in Eugene, who specializes in working with BIPOC & LGBTQIA+ communities in crisis. Kyle utilizes trauma-informed care to meet people where they are at and to ensure the marginalized and disenfranchised are represented in the most humbling way possible.
Kyle's mantra: Every day is a teaching moment.
Kyle navigated as stealth through his professional life for many years; however, being invisible in the trans community was difficult, and after recognizing his privilege in appearing cis, he took the opportunity to come out as a queer trans man on the cover of Eugene Weekly.
A proud Chicagoan, Kyle earned his BA in Psychology at Northeastern Illinois University, a MA in Community Counseling at Argosy University, and a MBA at Concordia University. He is a member of WPATH, a board member of HIV Alliance, has participated in the Planned Parenthood Gender Affirming Care Program, and is a part of TransPonder's TBIPOC committee. He's excited to use his education and experience to bring racial justice and equality into the forefront of TransPonder's mission.
Not everything that is faced can be changed, but nothing can be changed until it is faced.
―James Baldwin
Cass Averill, BS–Co-Founder & Board President
(he/him/his)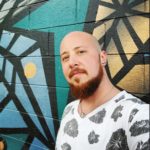 Cass is a passionate activist and advocate for human diversity. As a Diversity, Equity, Inclusion, & Belonging champion in the Corporate and Nonprofit sectors his mission is to build cultures of inclusion and belonging through storytelling, building bridges of understanding, and providing institutional support for all people to be able to bring their full and authentic selves to work (and to life) every day without fear of repercussion.
Cass was the first person to publicly transition on the job at his fortune 500 global tech corporation and during his time there advocated for (and ultimately received) transgender-inclusive healthcare during a time when trans-exclusions were legal, instituted best practice guidelines for how-to transition within the company, implemented all-gender single-stall restrooms at multiple locations across the globe, and authored many transgender/transition related policies and procedures. Cass now works as a Diversity, Equity, Inclusion, and Belonging consultant with organizations providing intersectional conscious inclusion training, policy and procedure reviews, and works closely with leadership guiding them through the process of how to become consciously inclusive of those who are underrepresented and marginalized.
In 2016 Cass was selected as one of 200 (out of 3500 applicants) to participate in the White House LGBTQ Tech and Innovation Summit. Cass also attends and presents at the Out and Equal Workplace Equality Summit – the largest workplace LGBTQIA+ equality conference in the world – allowing him to remain contemporary with current events and best practices in regards to workplace rights and access for LGBTQIA+ people. Cass holds a Bachelor's degree in Information Assurance and Security from Capella University.
Emz Avalos–Board Member
(she/her/hers)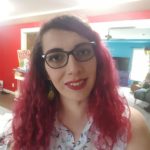 Emz is a proud latina, born and raised in Mexico. She moved to the Lincoln Heights area of East LA at age 11. There she expanded her horizons with new cultures and ideas. Experiencing inner city struggles at the underfunded schools, she helped organize and participated in sit ins, walkouts, and marches to demand better funding and the end of budget cuts. It worked (for a while)! She went on to study geology at Cal State Dominguez Hills. Then, in 2014 she moved to Eugene, OR, where she met amazing and supportive folks who helped her transition. She now creates space for trans folks by hosting social events and is a strong voice for all human rights, specifically the latinx and transgender community.
River McKenzie, BS–Board Treasurer 
(they/them/theirs)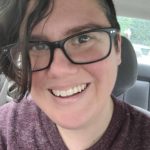 River is a non-binary queer person who works with the LGTBQIA community in both their professional and activist spheres. They work as an Administrative Director at Odyssey Community Counseling at Emergence where they are developing a trans and gender diverse counseling program. They have been passionate about LGBTQIA activism for over 20 years, working within communities on both coasts and in the southern states via social justice art performances, community organization, and changing policies at institutions.
River's experiences of living in a variety of areas, especially in rural Louisiana, inner city Memphis, Dallas, and rural Pennsylvania have focused their framework and way of thinking around anti-oppression and decolonization. They see this as a lifelong process of addressing their own place within the system and challenging the status quo in any organization in which they participate. They have used this framework to create more gender-inclusive policies and programming at Emergence, worked to change the culture around diversity at Oregon Country Fair and its Community Village, and brings this lens and approach to their work at TransPonder.
Max Skorodinsky, MS–
Co-Founder &
Board Secretary
(he/him/his)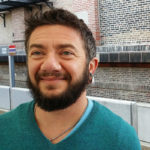 Max is a 44-year-old Ukrainian Jew and a trans man. Born in Lviv, Ukraine, he immigrated to the US with his family when he was 13. He graduated from a Jewish religious high school and later college. He worked as a computer programmer for the past ten years, and is now a licensed high school teacher teaching at two Eugene high schools and the University of Oregon as an open transgender person. He works with local organizations to instruct girls in technology.
Max started living as a man at the age of 34 and medically transitioned at age 42. He is one of the administrators and board members of TransPonder and Eugene's Gender Diversity Awareness Week. He frequently speaks on gender diversity awareness panels at schools and public service organizations. He helps organize the Rainbow Village at the Oregon Country Fair, an LGBTQIA dedicated space and resource booth. He has facilitated workshops at the International Gender Odyssey Conference.
Ben Brock, BS—Operations Director
(he/him/his)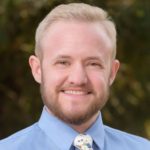 Ben is a trans man who was born in Eugene and has lived most of his life in the Pacific Northwest. In 2007, he graduated with a BS from Portland State University—which he mostly uses to contemplate how we can achieve a civilization more closely aligned with Star Trek—and completed a capstone in Gender, Sexuality, and Queer Studies.
With over a decade's experience in social media marketing, fundraising, and community relations management, Ben has worked for local authors, nonprofits, and publishing companies as a freelance writer. He's been volunteering for Transponder since 2017.
Ben spends his free time writing the LGBTQIA stories he wishes he grew up with, playing RPGs, training for marathons, and bemoaning the fact the world has yet to make a decent gluten free donut.
Tara Burke, MS—Event Coordinator
(they/them/theirs)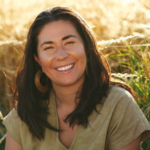 Tara is a non-binary prismatic being who works in service to community wellness and honors the unceded territories for which they are settled on (Kalapuya). Tara has received an institution-based learning degree in non-profit administration and community development through the University of Oregon and has a Masters of Science in arts administration with an emphasis on community arts programming focusing on accessibility programming and evaluation within organizations that serve disabled folks.
They have experience with trauma informed de-escalation, abolitionist theories, and are deeply committed to dismantling systems of supremacy. They believe deeply in non-hierarchical consensus based decision making and are a practicing witch, tarot reader, dream worker, and yoga teacher.
They tend to the knowing that spiritual and political frameworks aren't separate, but a coexisting dance of interdependence. They move deeply through the work of body intelligence, trusting the body's wisdom, trauma ripples, and inner knowing which create space for awareness towards liberatory movements and migrations to knowing we exist beyond the binary of existence.
Tara currently works for Transponder as well as a Black owned yoga wellness company Afro Yoga. They spend more of their time daydreaming, supporting neighborhood mutual aid networks, teaching trans/gender-diverse yoga classes,  planting gardens, and cuddling their Black Kitty Familiar, Mr. B.
V Varun Chaudhry–Racial Justice Cons

ultant
(he/him/his)
V Varun Chaudhry is a scholar, advocate, and consultant/trainer of racial and gender justice. He is currently a senior fellow at the Center for Applied Trans Studies, and a faculty member in the Women's, Gender, and Sexuality Studies department at Brandeis University, where he teaches courses in and conducts research on Transgender Studies, Queer Studies, and Feminist Research Methods.
C. Terrill Thompson, MSOD–Consultant
(they/he)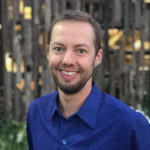 Terrill is an organizational consultant and coach with Banyan Coaching and Consulting. Their passion lies in sharing strategic thinking, deep listening, compassion, and innovative human-centered approaches with each organizational partner. They are deeply committed to issues of racial and social justice and building strong, inclusive organizations and communities. Terrill lives in an intentional community on a permaculture farm and draws energy and joy from producing food, nurturing healthy ecosystems, and offering respite to activists, artists, and organizational leaders. 
Both natural and organizational ecosystems are complex interdependent communities. Terrill enjoys and is adept at untangling messy situations to find leverage points for lasting transformational change. Terrill works with clients at the intellectual, emotional, and spiritual levels to overcome blocks to reaching individual and collective aspirations. Goals range widely from owning individual and collective power, to equitable leadership, to compassionate boundary setting. Terrill supports leaders to develop their emotional and cultural intelligence, which is key to their ability to promote vibrant, resilient, and sustainable organizations. Terrill brings their life experience as a white trans nonbinary person and a member of a multiracial family to their commitment to build a more equitable world.