Meet Our Team
Cass Averill, BS–Co-Founder & Board President
(he/him/his)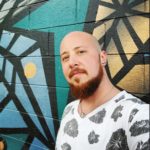 Cass is a passionate activist and advocate for human diversity. As a Diversity, Equity, Inclusion, & Belonging champion in the Corporate and Nonprofit sectors his mission is to build cultures of inclusion and belonging through storytelling, building bridges of understanding, and providing institutional support for all people to be able to bring their full and authentic selves to work (and to life) every day without fear of repercussion.
Cass was the first person to publicly transition on the job at his fortune 500 global tech corporation and during his time there advocated for (and ultimately received) transgender-inclusive healthcare during a time when trans-exclusions were legal, instituted best practice guidelines for how-to transition within the company, implemented all-gender single-stall restrooms at multiple locations across the globe, and authored many transgender/transition related policies and procedures. Cass now works as a Diversity, Equity, Inclusion, and Belonging consultant with organizations providing intersectional conscious inclusion training, policy and procedure reviews, and works closely with leadership guiding them through the process of how to become consciously inclusive of those who are underrepresented and marginalized.
In 2016 Cass was selected as one of 200 (out of 3500 applicants) to participate in the White House LGBTQ Tech and Innovation Summit. Cass also attends and presents at the Out and Equal Workplace Equality Summit – the largest workplace LGBTQIA+ equality conference in the world – allowing him to remain contemporary with current events and best practices in regards to workplace rights and access for LGBTQIA+ people. Cass holds a Bachelor's degree in Information Assurance and Security from Capella University.
Emz Avalos–Board Member
(she/her/hers)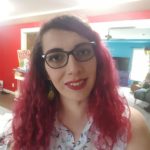 Emz is a proud latina, born and raised in Mexico. She moved to the Lincoln Heights area of East LA at age 11. There she expanded her horizons with new cultures and ideas. Experiencing inner city struggles at the underfunded schools, she helped organize and participated in sit ins, walkouts, and marches to demand better funding and the end of budget cuts. It worked (for a while)! She went on to study geology at Cal State Dominguez Hills. Then, in 2014 she moved to Eugene, OR, where she met amazing and supportive folks who helped her transition. She now creates space for trans folks by hosting social events and is a strong voice for all human rights, specifically the latinx and transgender community.
River McKenzie, BS–Board Treasurer 
(they/them/theirs)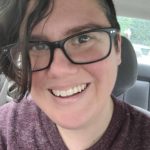 River is a non-binary queer person who works with the LGTBQIA community in both their professional and activist spheres. They work as an Administrative Director at Odyssey Community Counseling at Emergence where they are developing a trans and gender diverse counseling program. They have been passionate about LGBTQIA activism for over 20 years, working within communities on both coasts and in the southern states via social justice art performances, community organization, and changing policies at institutions.
River's experiences of living in a variety of areas, especially in rural Louisiana, inner city Memphis, Dallas, and rural Pennsylvania have focused their framework and way of thinking around anti-oppression and decolonization. They see this as a lifelong process of addressing their own place within the system and challenging the status quo in any organization in which they participate. They have used this framework to create more gender-inclusive policies and programming at Emergence, worked to change the culture around diversity at Oregon Country Fair and its Community Village, and brings this lens and approach to their work at TransPonder.
Max Skorodinsky, MS–Board Secretary
(he/him/his)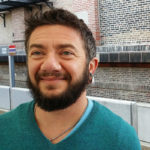 Max is a 44-year-old Ukrainian Jew and a trans man. Born in Lviv, Ukraine, he immigrated to the US with his family when he was 13. He graduated from a Jewish religious high school and later college. He worked as a computer programmer for the past ten years, and is now a licensed high school teacher teaching at two Eugene high schools and the University of Oregon as an open transgender person. He works with local organizations to instruct girls in technology.
Max started living as a man at the age of 34 and medically transitioned at age 42. He is one of the administrators and board members of TransPonder and Eugene's Gender Diversity Awareness Week. He frequently speaks on gender diversity awareness panels at schools and public service organizations. He helps organize the Rainbow Village at the Oregon Country Fair, an LGBTQIA dedicated space and resource booth. He has facilitated workshops at the International Gender Odyssey Conference.
Oblio Stroyman, MEd–Director of Transgender Education and Awareness Services (TEAS) and Grant Director
(they/them/theirs)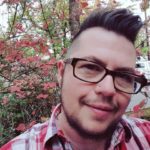 Oblio (they, them, theirs) holds a Master's degree in Education in Couples and Family Therapy, and an undergraduate degree in Sociology and Women and Gender Studies with a focus in family and sexuality. Oblio worked as a family therapist in the Eugene/Springfield community for 8 years, most specifically with LGBTQIA+ people and their significant others. Oblio now works within the LGBTQIA+ community in training, social work, and consulting capacities. As a white person they are working towards racial justice within their community through centering the voices of TransPonder's TPOC leadership, incorporating feedback from the WeCU multicultural committee, applying a Critical Race Theory framework in decision making, and collaborating on racially focused events with Community Alliance of Lane County and the NAACP. They provide trainings nationwide regarding topics of gender and sexuality to professionals and intentional communities, and are locally and regionally contracted with to offer sensitivity trainings and write inclusive gender/sexuality policies.
Oblio sits on the Lane County Behavioral Health Mental Health and Addictions Advisory Board, The Trillium Community Advisory Board, is a backup for the WeCU city diversity advisory board, the Dance Collective Northwest Board, and were formerly on planning committee for Gender Odyssey, an international conference for gender diversity. Oblio created Gender Camp, an annual event to support self-efficacy and community building, focused on the nuances of the Gender Diverse community. They also created the Rainbow Village, a LGBTQIA+ dedicated booth at the Oregon Country Fair, which serves 45,000 people over the course of its three days. They are a GenderQueer DJ and work in bar setting and Conscious Dance communities. They have helped write gender inclusive language for the Oregon Health Authority and the Oregon DMV.
Ben Brock, BS—Communications & Outreach Coordinator
(he/him/his)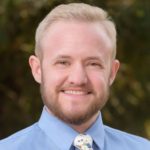 Ben is a trans man who was born in Eugene and has lived most of his life in the Pacific Northwest. In 2007, he graduated with a B.S. in Science at Portland State University—which he mostly uses to contemplate how we can achieve a civilization more closely aligned with Star Trek—and completed a capstone in Sexuality, Gender, and Queer Studies.
With over a decade's experience in social media marketing, fundraising, and community relations management, Ben has worked for local authors, nonprofits, and publishing companies as a freelance writer. He's been volunteering for Transponder since 2017.
Ben spends his free time writing the LGBTQIA stories he wishes he grew up with, playing RPGs, training for marathons, and bemoaning the fact the world has yet to make a decent gluten free donut.
Tara Burke, MS—Event Coordinator
(they/them/theirs)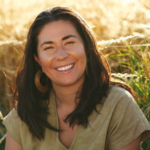 Tara is a non-binary prismatic being who works in service to community wellness and honors the unceded territories for which they are settled on (Kalapuya). Tara has received an institution-based learning degree in non-profit administration and community development through the University of Oregon and has a Masters of Science in arts administration with an emphasis on community arts programming focusing on accessibility programming and evaluation within organizations that serve those with disabilities.
They have experience with trauma informed de-escalation, abolitionist theories, and are deeply committed to dismantling systems of supremacy. They believe deeply in hierarchical consensus based decision making and are a practicing witch, tarot reader, dream worker, and yoga teacher. They tend to the knowing that spiritual and political frameworks aren't separate, but a coexisting dance of interdependence. They move deeply through the work of somatics, trusting the body's wisdom and inner knowing and are committed to deepening their awareness of liberation movements of racial and radical justice throughout time.
Tara most recently worked as a cultural programmer for the City of Eugene providing free events that directly support the local BIPOC community. They also do work in supporting neighborhood mutual aid networks, trans/gender-diverse somatic classes, Latinx supportive/centered programming for the arts, and black youth centered art projects.
Duncan Siscon–Consultant/Advisor
(they/them/theirs)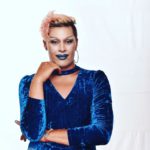 Duncan is a hairstylist and event producer. Originally from San Diego California they found themselves in Eugene after traveling, coming out as queer and a non-binary individual. Accepting who they were Duncan began creating spaces for a more gender diverse crowd in the night life scene. One of the founders of The Farce Family, Eugene's premier alternative queer performance collective, and Empress 44 of The Imperial Sovereign Court of the Emerald Empire, Duncan has used night life events to raise money for local organizations that work directly with our trans community.
Not only a producer, Duncan is a well known drag queen performer and host that goes by Facisha Farce. In their drag career they have found a passion for using the stage and microphone to remind audiences that our community is still under attack and only together do we survive and learn to thrive. As part of the POC Leadership for TransPonder Duncan is committed to making sure the TPOC community feels heard, seen, and served. Moving to Eugene from a more diverse and populated city they feel the need and strive towards creating more TPOC centered events and resources in order to cultivate a strong community.