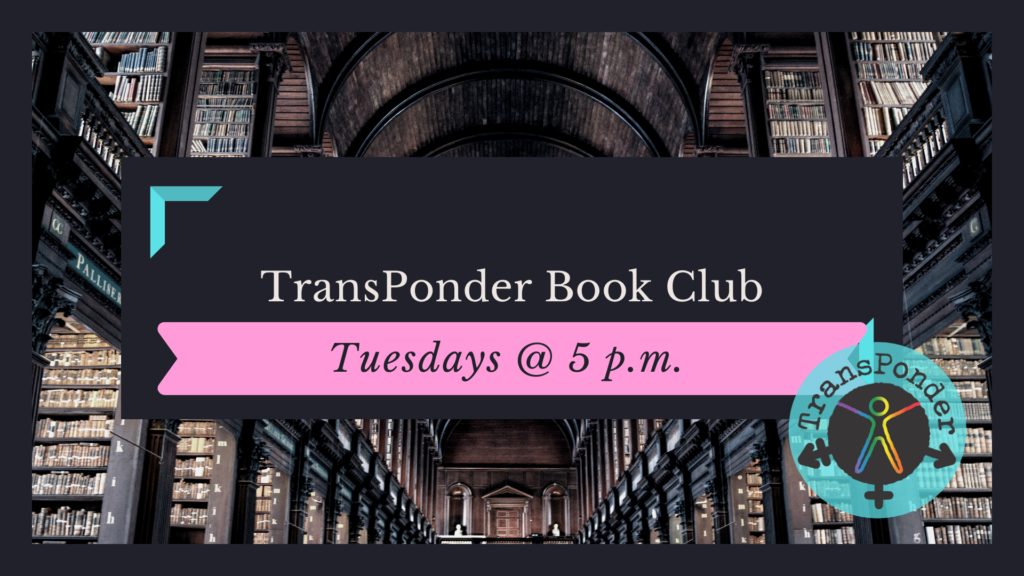 What: Transponder Book Club
When: Every Tuesday, 5 p.m. PT
Where: Currently on Google Meet; email info@transponder.community for the Zoom link.
Every Tuesday we chat about what books we're excited about, have picture book story hours, and/or discuss local trans artists. On the last Tuesday of the month we discuss our book of month, but reading the book club recommendation is not required. Our book club is also open to allies of all ages.
See our list of recommended books: CLICK HERE.
Want to participate in book club, but don't have the means to get a physical or audiobook copy of the book? We can help! Request a copy of the current Book of the Month by filling out our form, CLICK HERE. See which book is the Book of the Month below!
Books of the Month
October: Gender Outlaw by Kate Bornstein (and Gender Outlaws by Kate Bornstein, S. Bear Bergman)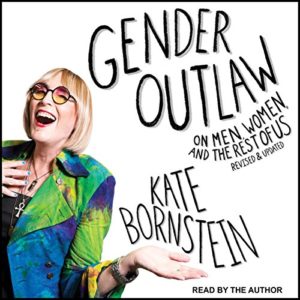 September: George by Alex Gino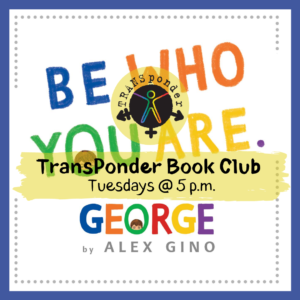 August: Real Queer America: LGBT Stories from Red States by Samantha Allen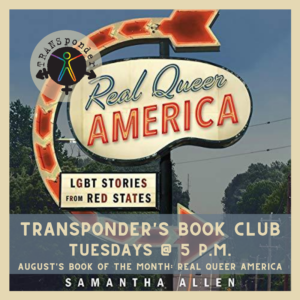 July: Dreadnought by April Daniels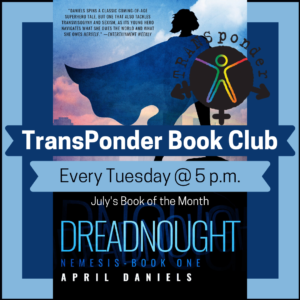 June: Redefining Realness by Janet Mock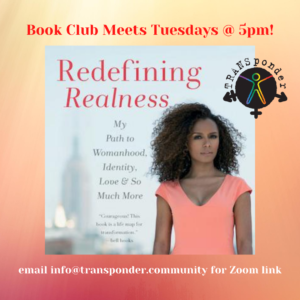 May: Beast by Brie Spangler