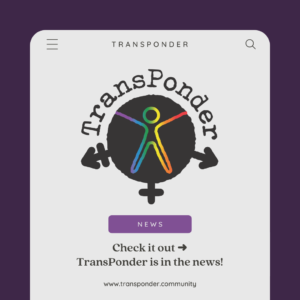 TransPonder has been named as one of the top ten LGBTQIA resources in Oregon! See a glimpse of the news article by the Statesman Journal, below. To read the entire story, CLICK HERE.
10 LGBTQ resources in Oregon you should know about
Lesbian, gay, bisexual, transgender and queer and/or questioning individuals often face disparities in access to health care, according to the U.S. Department of Health and Human Services.
LGBTQ youth have increased rates of depression, anxiety and suicidality. But when their need for care is met, resiliency increases, according to recent research.
"The LGBTQ+ community in Oregon has unique health needs both mental and physical, and our medical system, historically, was not built to meet these needs," Blair Stenvick, communications manager at Basic Rights Oregon, said.
Access to equitable and supportive health care can be hard to find for members of the LGBTQ community. Here are 10 resources that may help….
Read the rest of the article by the Statesman Journal Salem: CLICK HERE.