In the News: How You Can Help this PRIDE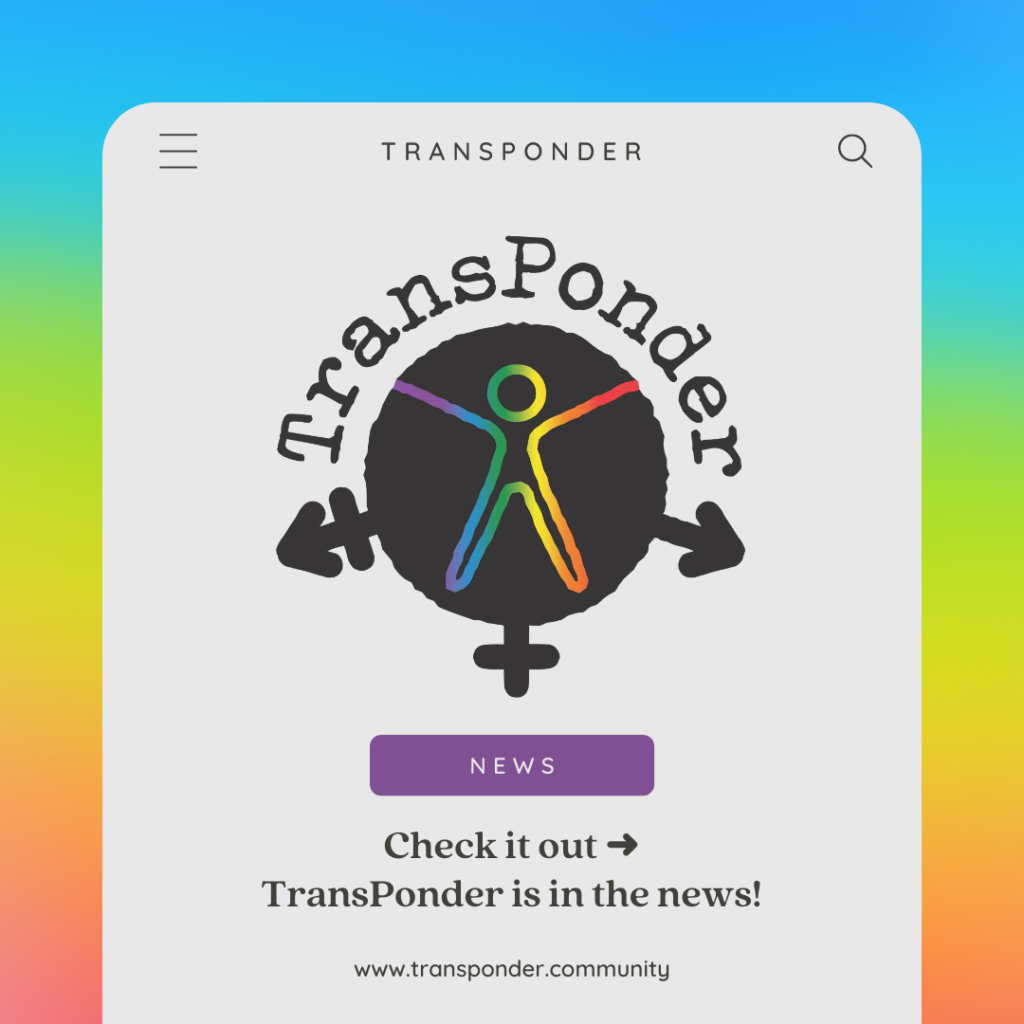 TransPonder is in the news! The Register Guard wrote an article about TransPonder and PRIDE.
This June marks more than 50 years of LGBTQ+ Pride marches and celebrations in the U.S., putting an extra spotlight on sexuality and gender in Lane County.

Increased visibility around Pride washes companies, social media and communities with rainbows and opportunity to show up for the LGBTQ+ Community, but it can be difficult to know just how to do that.

"What does it mean to show up for Pride?" Oblio Stroyman asked.
To see the rest of the article by Dana Sparks CLICK HERE.
This PRIDE, if you'd like to donate to a local trans led and run organization, please consider supporting TransPonder. Even if you only have a small amount to give, every dollar counts and 100% of the money TransPonder raises goes towards benefiting our community.
TransPonder has been partnering with As You Like It to provide access to free gender affirming product vouchers for trans/gender diverse people in Lane County and rural Oregon who can't access these items financially. This includes binders, packers, breast forms, bras, gaffs, and other gender-affirming products. 
Since June 2020, we have received over 80 requests, amounting to $4,000 worth of vouchers!
Our fundraising goal for Give OUT Day–a month-long fundraiser for LGBTQIA organizations during PRIDE–is to expand this program and provide better accessibility. The vouchers are up to $100 each, so with every hundred dollars we raise we can support another trans and gender diverse person in our community.
Thank you! We couldn't do this important work without your support.
click here to see our fundraising page