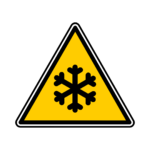 Update: we're open again as of 12/30/21!
Hey everyone,
Our office will be closed until further notice, due to inclement weather. If TransPonder or FOOD For Lane County are still closed Thursday our free produce program will also be closed, and we'll send out another notice either Wednesday night or Thursday morning.
Please contact us at info@transponder.community with any questions, and feel free to call our office on Thursday to check to see if we're running our free produce program.
Best,
Ben, Operations Director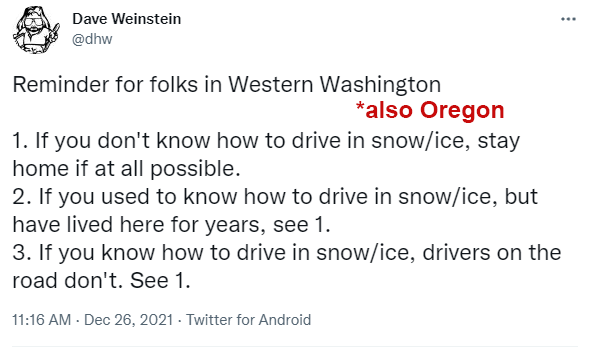 Text of Twitter post by @dhw:
Reminder for folks in Western Washington (also Oregon),
If you don't know how to drive in the snow/ice, stay home if at all possible.
If you used to know how to drive in the snow/ice, but have lived here for years, see 1.
If you know how to dive in the snow/ice, drivers on the road don't. See 1.