In the News: Kyle Rodriguez-Hudson on "Go Black Boy Go"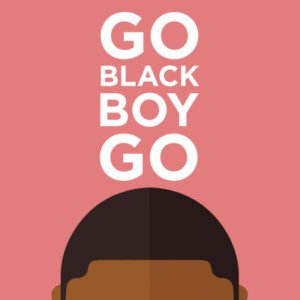 Go Black Boy Go is a podcast where Jalen Thompson shares personal reflections on Black queer identity & Black masculinity. Join him as he navigates raw, intimate, & hilarious conversations with friends, family, artists, & intellectuals about Black & queer culture, life, & history. New episodes every Tuesday.
In this episode, Jalen Thompson chats with licensed clinician and executive director of TransPonder, Kyle Rodriguez-Hudson. He talks about the resources that TransPonder provides and shares about his life and queer fatherhood.
Listen on iTunes, Spotify, and Anchor.
*
Follow Go Black Boy Go on Twitter / IG / tumblr @goblackboygo. Follow Kyle Rodriguez-Hudson on IG @theofficialkyle_harlan.