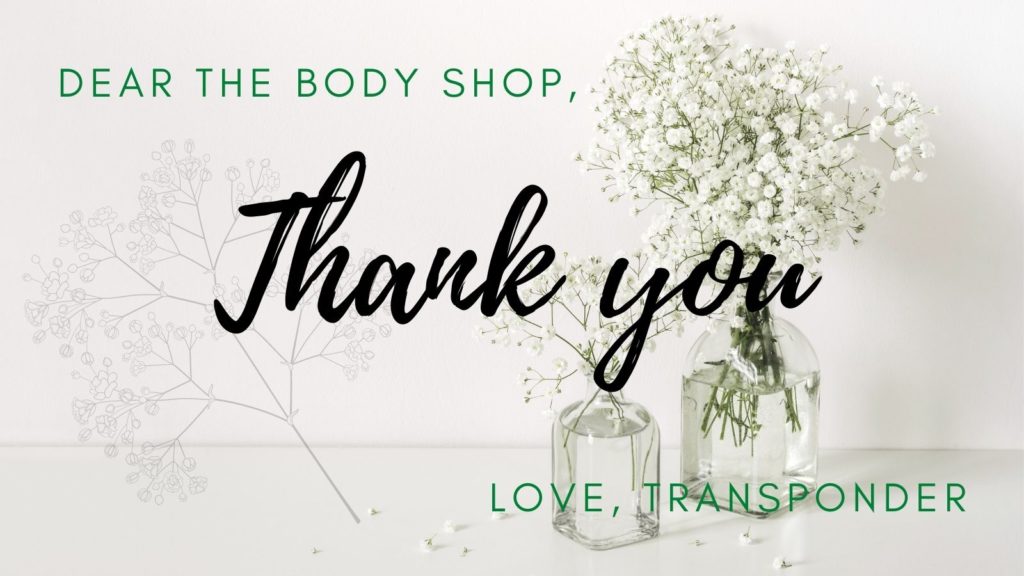 We wanted to thank our local The Body Shop, who held a wonderful fundraiser for TransPonder the other day. Guests could come into their store and purchase face and body products for our community. When the fundraiser was over, a volunteer delivered the HUGE bag of body and face care supplies to our office! 
We can't thank The Body Shop and our community enough for their kind donations. 
Coming soon: watch this space for exciting makeup and skin care classes with The Body Shop! 
Thank you for all you do!
Love,
TransPonder