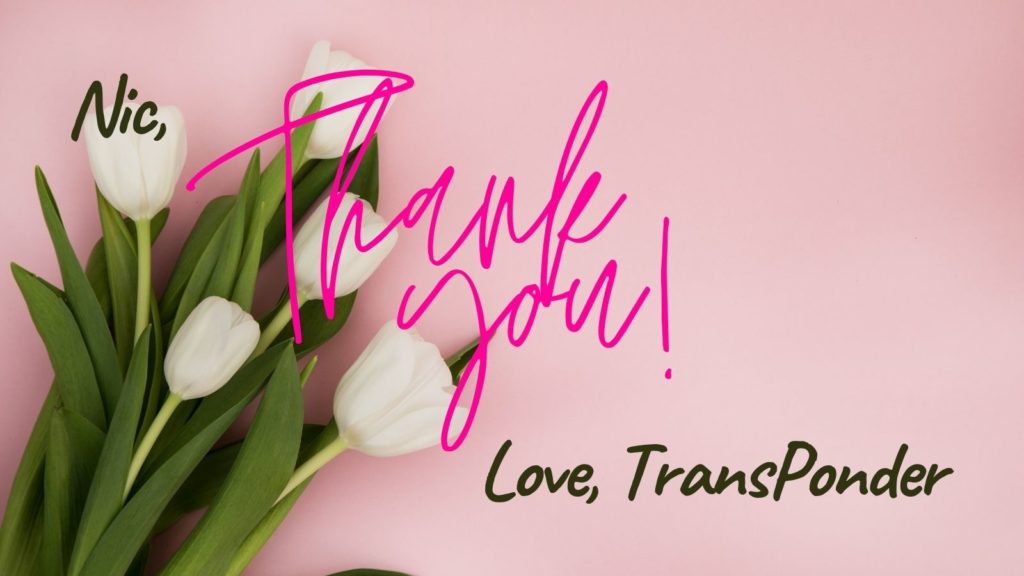 Nic is our volunteer of the quarter!
Nic has been co-facilitating our Trans & Disability Group for us since the start of the pandemic, is a regular participant at our weekly book club, and he and Noel organized to have Bombas send us a huge box of very comfy socks to giveaway for PRIDE in the Park. 
Nic also spent a lengthy amount of time helping TransPonder work with PRIDE in the Park to ensure it would be as accessible to our guests as possible. Because of that work, PRIDE in the Park got us a lovely location right off the parking lot so everyone could come and say hi.
We want to thank Nic for all his time, energy, and amazing ideas. Thank you for being a brilliant part of the TransPonder family.
Love,
TransPonder
Interested in volunteering? See our website: https://transponder.community/get-involved/volunteer/