Trans and Allies Social Hour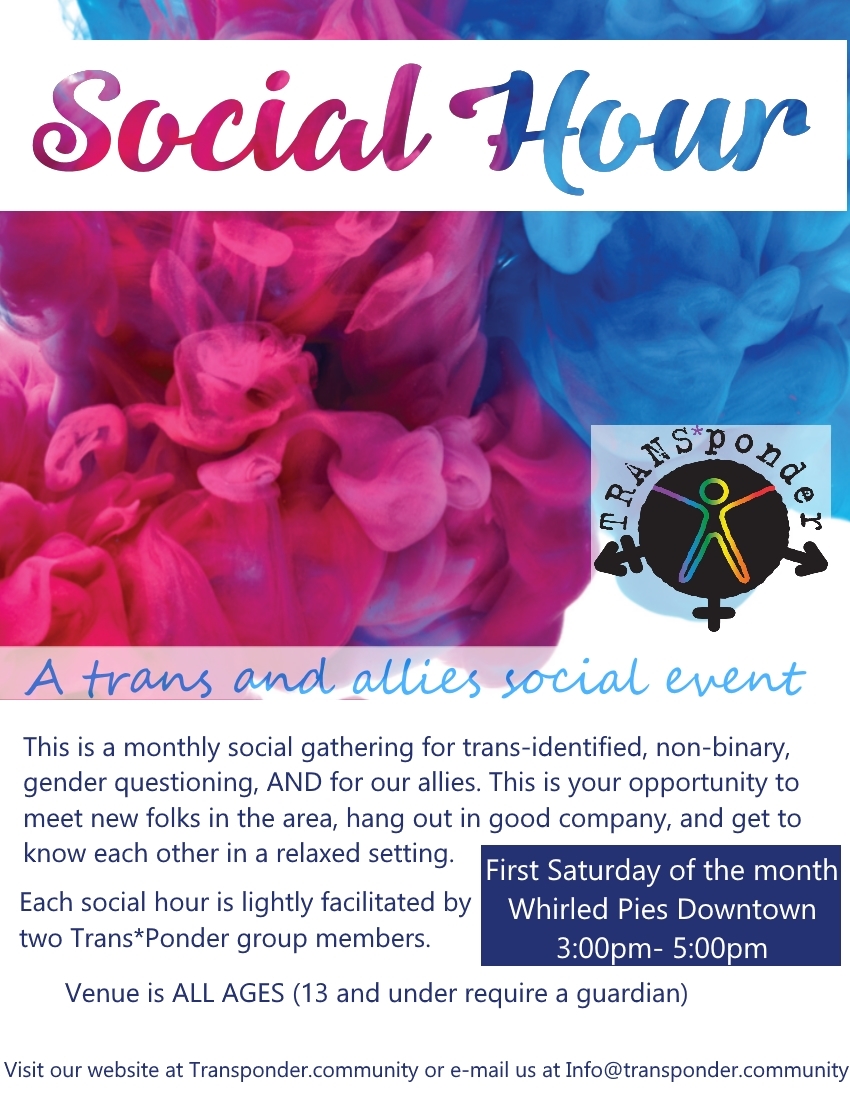 **Due to the current COVID-19 health crisis, our Social Hour is cancelled. Watch this space for details!
Purpose / Goal:
Hang out and socialize with gender diverse folks in a safe and inclusive public setting

Ge to know your fellow community members

HAVE FUN!
Age Limit:
ALL AGES (13 and under require a guardian)
Parking:
Free parking in the Parcade on Charnelton St.